What are CheckMate 3D Models?
CheckMate 3D models meet the industry's only technical modeling quality standard, ensuring a 3D model meets or exceeds professional production needs, regardless of industry.
As a customer, we know that you're under huge pressure to deliver, so you shouldn't have to worry about the quality of the models you buy from TurboSquid. CheckMate certification provides quality and compatibility and was developed with leading 3D companies around the globe. It is managed in concert with our CheckMate Advisory Board.

CheckMate PRO
CheckMate Pro models are exceptionally high quality and have to pass an industry-supported, complex technical inspection process that reviews all aspects of the model.
TurboSquid staff reviews everything from real-world scale and clean topology to mesh/material naming and scene structure to ensure that you will have no problems with the model. No matter what you need to do with it, you can be certain that a CheckMate Pro model meets the standards set by the industry and will be readily adaptable to your project.

CheckMate LITE
CheckMate Lite models are guaranteed to open without errors and look like the presentation images the artist has published.
While these are quality models, they are not required to go through quite the same rigorous technical inspection process as CheckMate Pro models do. But you won't find any defects either, and that should provide you with peace of mind when making your deadline driven purchasing decisions.
Why CheckMate?
With CheckMate, you will find thousands of high-quality, exclusive 3D models built to meet the demands of production. You can rest assured that one of our staff has opened and inspected the model you want to buy and can confirm that the presentation you see on our site accurately reflects the model you're buying. No unexpected errors upon loading. No missing parts or texture maps. You'll get the model as the artist intended.
CheckMate currently supports the inspection of 3ds Max, Maya, CINEMA 4D, Lightwave, and Blender models.
How to Find CheckMate 3D Models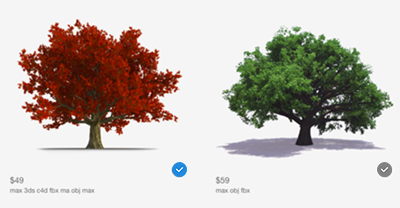 Identifying CheckMate certified models is quite easy. In a typical search result set, you'll see preview images marked with the CheckMate logos: blue indicates CheckMate Pro models, while gray represents CheckMate Lite files.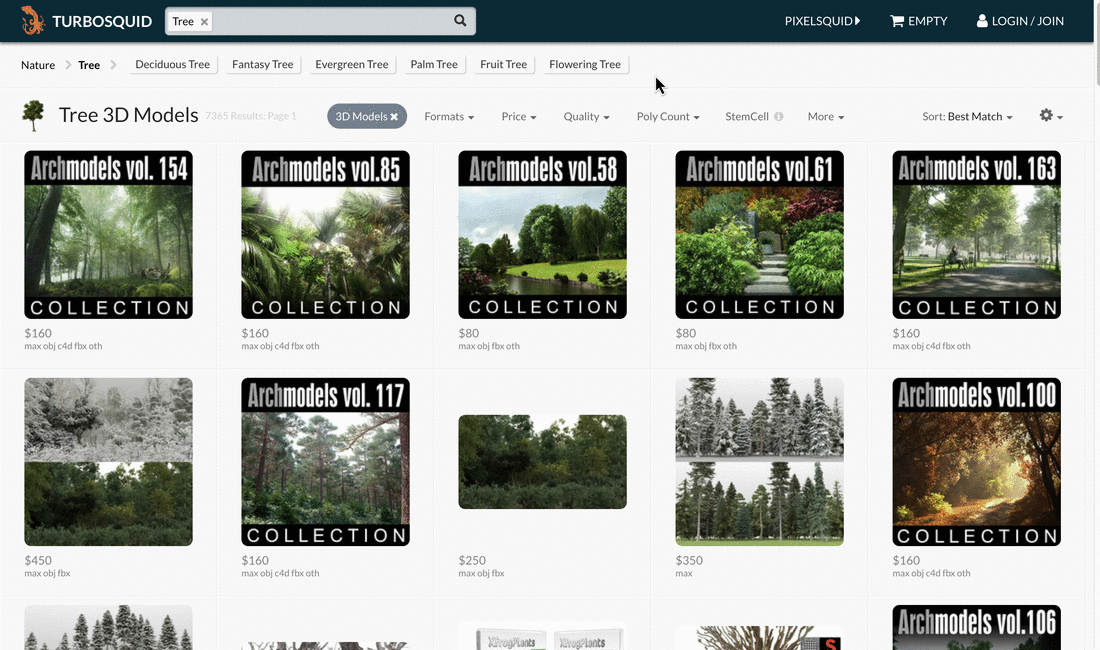 Of course, if you'd like to see only CheckMate model results, you can filter a search result by clicking on the Quality Level dropdown and select either the CheckMate Pro or CheckMate Pro & Lite option.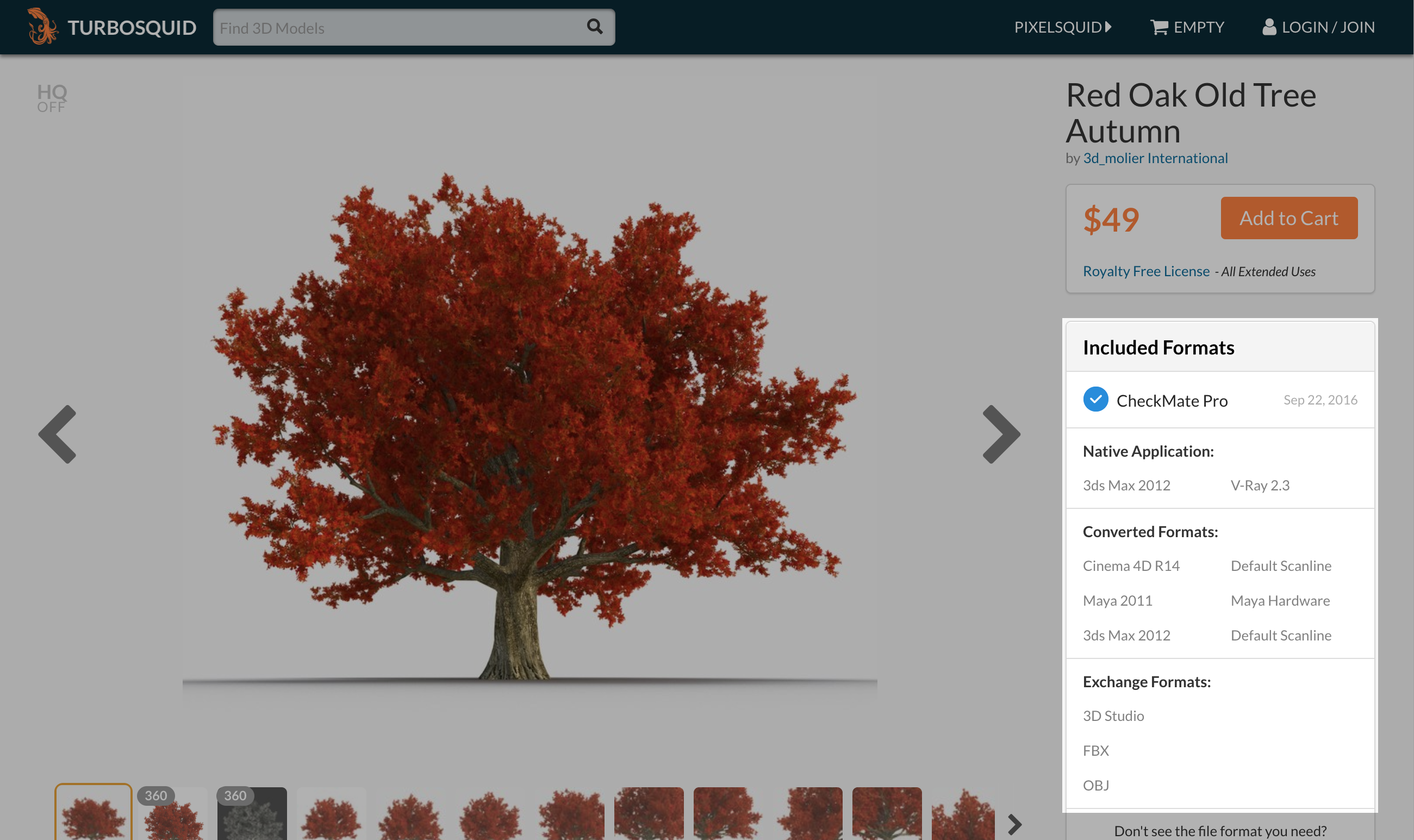 Once you're on the product page, you can identify which file formats have been certified by looking at the metadata on the right side of the product. All file formats listed under the CheckMate Certified banner have been reviewed and passed. All file formats listed under the Other Formats are not CheckMate certified.
| 3D MODEL REQUIREMENTS | PRO | LITE |
| --- | --- | --- |
| Opens and renders without errors | | |
| Quads and tris only | | |
| Real-world scale | | |
| Unique and meaningful names for objects, materials, textures | | |
| Model centered at origin | | |
| Clean UVs | | |
| Texture resolutions specified | | |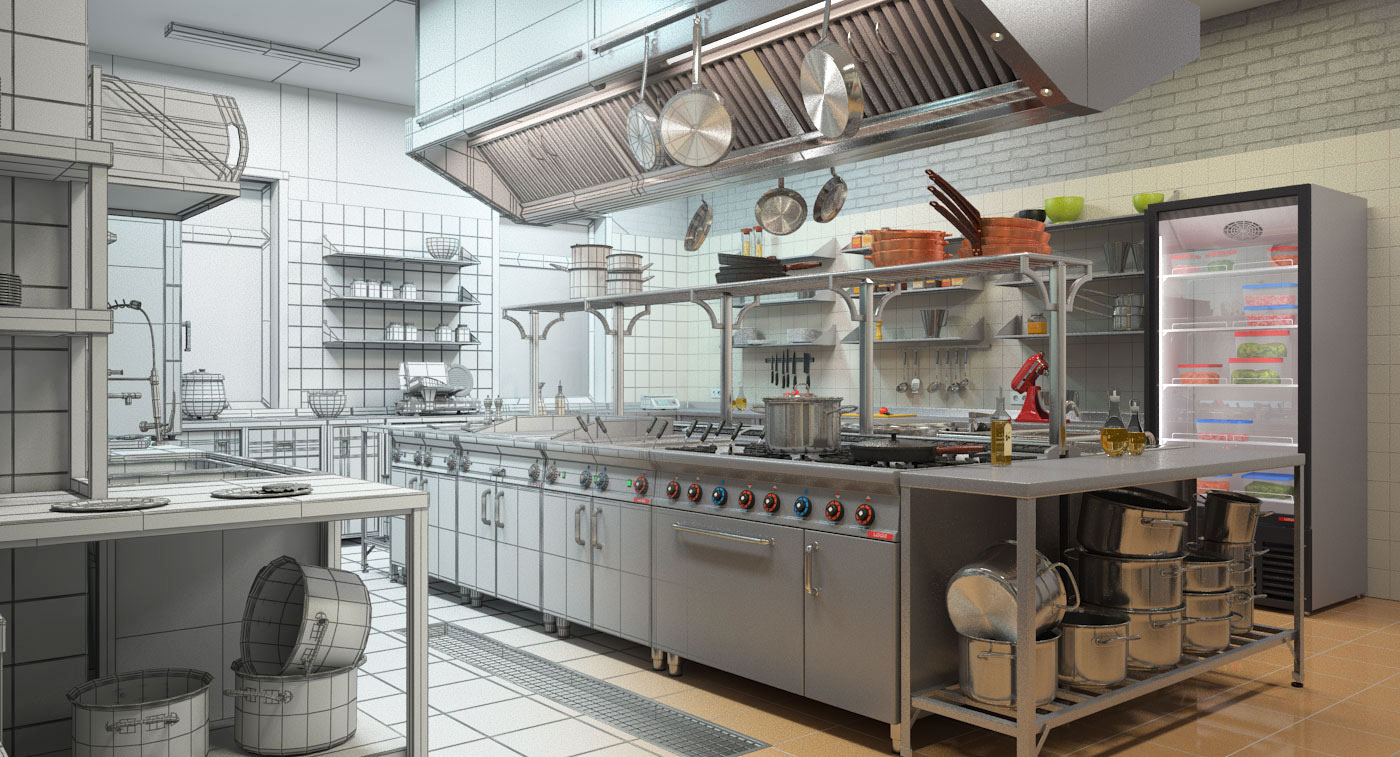 | PREVIEW REQUIREMENTS | PRO | LITE |
| --- | --- | --- |
| 5 or more thumbnails that show the model from all angles | | |
| 2 or more wireframes | | |
| Complete product information | | |
| Third-party renderer specified | | |
| Native file format specified | | |
| HD rendered thumbnails | | |
| 360-degree turntable | | |
| UV layout shown | | |